Expensive brands like Duracell are only necessary when energy-hungry devices enter the picture. High-drain items require high levels of stable energy. While they can tolerate cheaper batteries, you will spend more money in the long run because you must replace them frequently.
This explains the appeal of brands like Duracell. In the end, you get plenty of value for your money.
What Do People Think Of Duracell?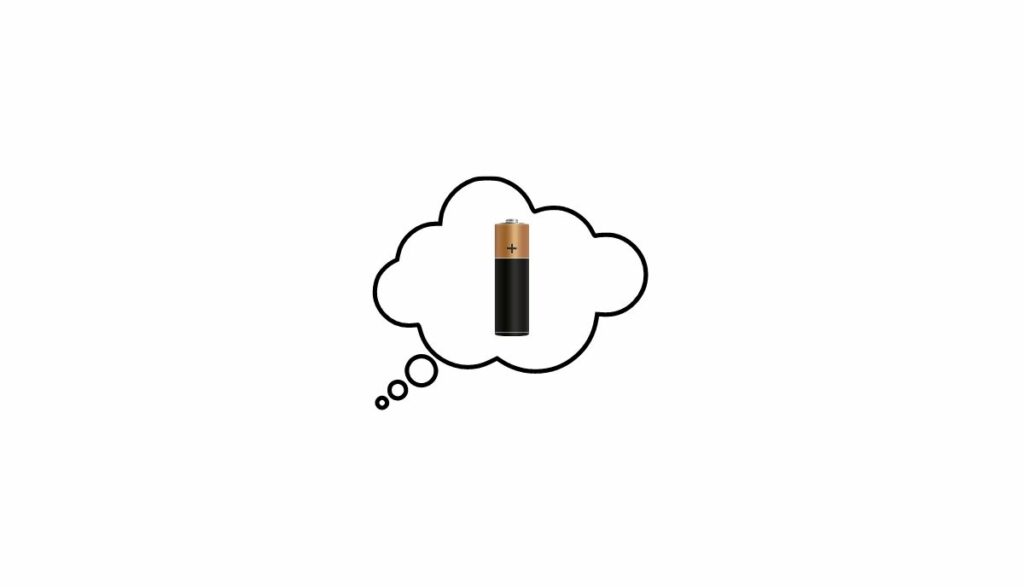 Duracell is renowned worldwide as a trustworthy battery brand. This is a large corporation. As such, they spend enormous amounts of money on marketing each year to boost their reputation.
For instance, Kenan-Flagler highlighted a situation in 2013 when the company donated a million dollars worth of its newest batteries (Duracell Quantum) to America's first responders. Then it launched a campaign that told the public about its generous donation.
Today, many people continue to buy Duracell batteries because of that donation. It told them that Duracell is a dependable brand because first responders in the United States use its batteries.
Marketing Week also took note of Duracell's partnership with Disney in 2015, which encouraged consumers to associate Duracell batteries with juggernauts like Star Wars. That partnership came several years after the company secured the Good Housekeeping seal in 2009.
According to Proctor and Gamble, the Good Housekeeping seal tells consumers that Duracell is reliable.
Duracell's History And Position In The Battery Market
Duracell has a long and storied history. It can trace its origins to the 1920s, the brainchild of Samuel Ruben (Scientist) and Philip Rogers Mallory (Tungsten Filament Wire Manufacturer). The pair formed a partnership that endured for decades until Mallory died in 1975.
Their batteries stood out because of their iconic design and association with projects like the Apollo 11 mission. These days, the Berkshire Hathaway Company owns the brand. Both parties have benefited from their partnership.
This Statista graph shows that Duracell Coppertop had the biggest market share in the US in 2016. Business Standard also noted (in 2014) that 70 percent of the alkaline battery market in India belonged to Duracell.
Is Duracell Truly The Best Brand In The World? The Performance And Reliability Of Duracell Batteries
Duracell batteries haven't exaggerated their longevity. They typically last as long as Duracell's promotional campaigns suggest.
Even though you get better value for your money from Amazon Basics, they are not as accessible as Duracell. You find them on Amazon, whereas Duracell is available everywhere.
While Energizer lasts three times longer in clocks, Duracell lasts twice as long in flashlights.
Rayovac lasts as long as Duracell but has a lower price tag.
Ion Core Technology believes that Panasonic is more durable and boasts a higher capacity and lifespan than Duracell.
Duracell is a better fit for high-drain devices than GP. However, GP batteries are powerful in their own right.
Kirkland batteries last as long as Duracell. But they are cheaper.
Reviews And Customer Feedback On Duracell Battery Performance
You will find a mix of positive and negative reviews for every corporation in the world. But which ones will you believe? Look for platforms with a reputation for providing reliable feedback from customers. One example is Trustpilot.com.
The reviews for Duracell products on this Trust Pilot page are largely positive. It has a rating of 4.6 stars after 807 reviews. People have praised the design of their website, the system that makes purchases quick and easy, and the surprisingly competitive prices.
However, one review on this other Trust Pilot page complained that Duracell batteries don't last any longer than other AA and AAA brands. The customers on this Trust Pilot page have criticized Duracell batteries for leaking.
On this Better Business Bureau page, Duracell has 1.28/5 stars after 18 customer reviews. Clearly, customer opinions about the brand vary depending on their individual experiences.
Longevity And Shelf Life:
Duracell has a reputation for selling long-lasting batteries. But is that reputation deserved, or have they exaggerated the longevity of their products?
Examining The Longevity And Shelf Life Of Duracell Batteries In Various Devices
Typically, the battery type determines the shelf life. For instance, lithium batteries have a shelf life of 10 to 12 years. That figure falls to 5 – 10 years for alkaline batteries and 3 – 5 years for carbon zinc batteries. Duracell's batteries fit this pattern. Or, at the very least, their alkaline batteries are more likely to last the full ten years, even though a study from Belgium (Resources, Conservation, And Recycling) found that alkaline batteries typically last five years.
To be fair, Duracell is not unique in that regard. A table published by The Prepared shows that Energizer MAX alkaline batteries will also last ten years. Energizer is one of Duracell's biggest rivals. Their batteries tend to display similar attributes.
How Duracell Batteries Retain Power Over Time Compared To Other Batteries?
They use Duralock technology to prevent leaks by keeping all active materials in a robust case.
They use high-density core technology to deliver more energy by availing an extension collection of active ingredients.
Duracell's quality control standards are stricter and more consistent.
They have a talented team of researchers that continues to innovate new technologies.
How Well Does Duracell Perform In High-Drain Devices?
Duracell always appears in every list of the best batteries for high-drain devices and for a good reason. The experts at iMotion have noticed that it no longer emphasizes battery life and longevity. Instead, they tend to prioritize performance.
To be more specific, Duracell makes batteries that enhance the performance of a device. This has given them an edge over the competition. Campaign Live has given the Duracell Ultra M3 range as an example.
The company launched the product in 2001 to run power-hungry devices. Black Hawk Industrial has also praised them for creating the Procell Alkaline Intense Power battery that runs everything from motorized blinds and electronic door locks to security cameras and paper towel dispensers.
In other words, if you own Duracell batteries, your high-drain devices are in safe hands.
Comparing Their Performance To Other Battery Brands:
Duracell is not the only suitable brand for high-drain devices. Energizer is a decent alternative, boasting a lightweight construction. Their lithium batteries can stay in storage for 20 years. They can also tolerate temperatures of -40 to 60 degrees C.
Amazon Basics batteries won't last as long. However, their ten-year shelf life is still impressive. They also include anti-leak technology and mechanisms that minimize self-discharge.
Varta doesn't get nearly as much love as it deserves, even though the brand's batteries can deliver a stable output to high-drain devices for a long time. The same goes for Kirkland. People tend to dismiss Kirkland because of its low price tags until they read articles like this one from Yahoo Finance and realize that Duracell makes Kirkland batteries.
Are Duracell Batteries Worth Their Hefty Price Tags? Analyzing The Cost-Effectiveness Of Duracell Batteries
Duracell batteries are expensive. A pack can cost as much as $40. But that price tag is easier to bear once you take note of Duracell's numerous benefits, including:
More energy
Longevity
Greater durability
The ability to run high-drain devices
Because you can run power-hungry items for longer periods, you can justify Duracell's hefty cost because cheaper batteries will drain quickly, especially when you pair them with heavy-duty products, forcing you to make frequent replacements. You will spend more money on dollar-store batteries in the long run. This makes Duracell the more cost-effective option.
Comparing The Price Per Battery To The Benefits They Offer
If you don't believe that a Duracell battery's benefits justify the price, consider this Wired article, which compared Duracell and dollar-store batteries. It found that Duracell generates 9398 joules of energy, far higher than the 2983 joules a dollar-store battery provides.
This means a Duracell battery brings more to the table than its cheaper counterpart, hence the high cost.
What Else Can Duracell Batteries Do? The Suitability Of Duracell Batteries For Specialty Applications
Duracell Coppertop is the battery most laypeople use in their homes. The company offers a separate line of products called 'Duracell Procell' that accommodates industrial applications in entertainment, medicine, safety, etc.
Like Duracell Coppertop, Procell batteries undergo rigorous testing and analysis to produce a long-lasting product that can tolerate temperatures of -20 to 54 C. The company ships these batteries in large quantities. They don't use blister packs.
Unique Features That Make Duracell Batteries Stand Out In Specialized Use Cases.
Duracell Procell batteries are just as cost-effective as their coppertop counterparts because of their extended lifespans. This reduces replacement costs. Additionally, the company makes products for applications and devices that require batteries with distinct shapes and formats.
They can customize batteries to fit your unique situation. That includes delivering consistent power that doesn't compromise the battery's longevity.
What Do Customers Think Of Duracell Batteries?
Duracell attracts its fair share of complaints. Consider the comments on Pissed Consumer, many of which criticize Duracell batteries for leaking, exploding, or discharging too quickly.
And yet, NTT Data Business Solutions has identified Duracell as the world's biggest consumer battery company, selling 63 products every second. This shows that, despite the complaints, most customers are happy with their Duracell batteries, to the point where they keep buying more.
Customer Loyalty And Retention Rates For Duracell Products
You can see Duracell's popularity and retention rates in its market share (39.9 percent in 2016) and revenue (3.8 percent of the total industry revenue, according to IBIS World). After persisting in the industry for decades, Duracell is still a battery juggernaut despite facing stiff competition from the likes of Energizer.
Environmentally Friendly Initiatives
Batteries are hazardous to the environment. What has Duracell done to help the planet?
Duracell campaigns and packaging remind consumers to recycle old batteries.
They keep inventing longer-lasting batteries with a lower carbon footprint.
Duracell's website points consumers to the closest recycling center.
Duracell works with the United Kingdom's Big Battery Hunt to encourage recycling among school children.
They work with the European Portable Battery Association to streamline battery collection and recycling schemes.
The company spends millions annually to ensure that half of all batteries sold in Europe are collected and recycled.
Assessing Duracell's Commitment To Environmental Responsibility
All European Duracell plants rely on green energy.
They limit transport distances by using a central EU location.
They are trying to become 100 percent plastic-free.
The company makes its cardboard packaging out of recycled material.
Duracell's cardboard is entirely recyclable.
Duracell has Nordic Ecolabel certification.